Why Your Business Needs A Custom Website Design
Distinguish Your Business with a Tailor-Made Website.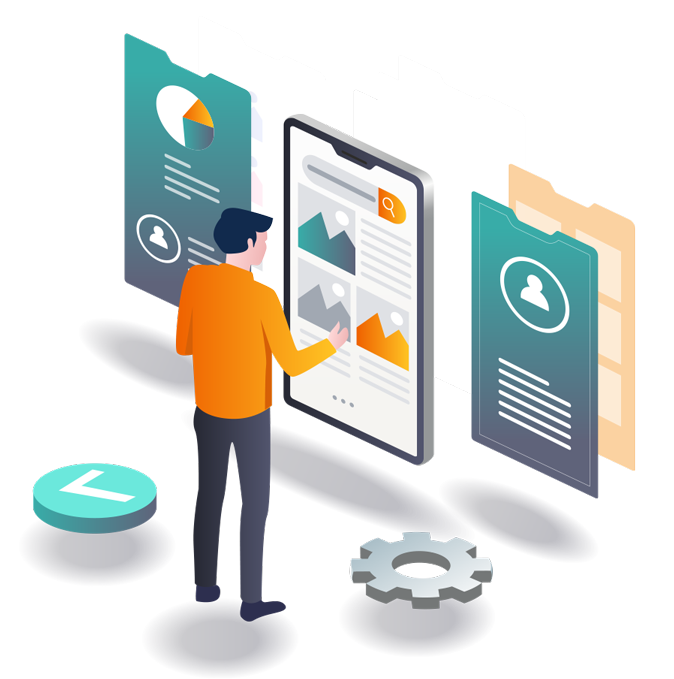 Your business's foundation lies in your website, which not only supports all your digital marketing endeavors but also serves as the primary point of contact for your customers. A responsive, customized eCommerce website design effectively communicates your brand's offerings, unique value propositions, and core values to online users.
A report from the eCommerce Foundation highlights that a staggering 88 percent of U.S. consumers conduct online research before making a purchase or visiting a local store. Without a professionally crafted custom website design, online shoppers can become easily frustrated, resulting in higher bounce rates, a tarnished online reputation, and diminished conversion rates.
Avoid this scenario for your business. Ensure that your intended audience can effortlessly discover and navigate your website design. Invest in a responsive, meticulously designed, and informative website to enhance your brand's profitability and overall success.
What's Right for Your Business?
Custom Web Design vs. Website Templates
A custom design website empowers you to define and showcase your brand identity through tailored page components aligned with your goals. While the cost of custom web design is generally higher than that of website templates, it delivers a host of advantages that provide a significant competitive advantage. A custom WordPress website design excels in being more search engine-friendly, customer-focused, distinctive, and adaptable compared to pre-made templates.
When you opt for custom website design packages, you're constructing a website that revolves around your unique customer journey and brand messaging.
A website template is a pre-designed web layout that enables developers to insert content into a structured framework constructed with HTML or CSS. While you can make some adjustments to elements like colors, font styles, and images, the overall appearance is relatively fixed. Despite the time and cost savings offered by ready-made templates, they often lack the versatility and distinctive character of a custom design.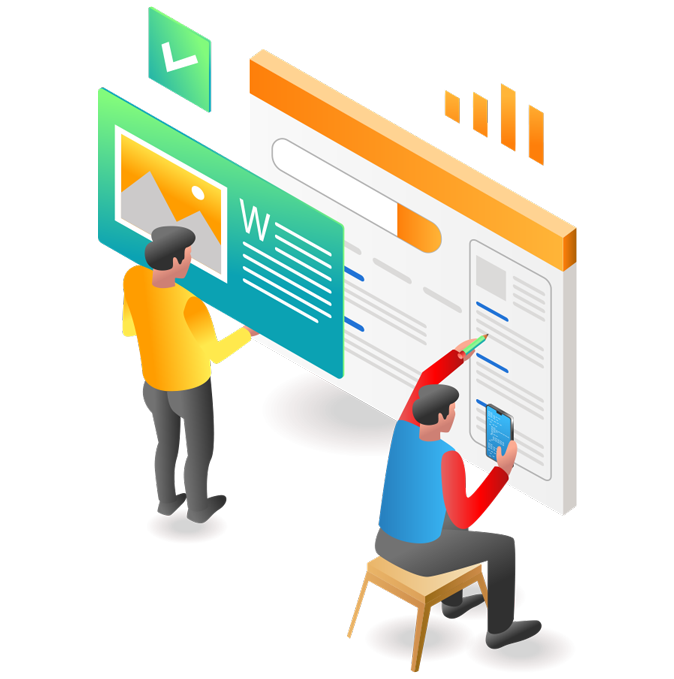 PREMIUM CUSTOM WEBSITE
Popular
ENTERPRISE CUSTOM WEBSITE

Why Custom Web Design and Development is the Best Option for Your Brand
In this crowded market, a
custom WordPress website

design can be a key differentiator for your business.
eCommerce Web Design
Enhance your customers' shopping experience with a personalized eCommerce web design. We harness social proof on your site, streamline navigation, feature high-resolution images, craft persuasive product descriptions, and emphasize your unique selling points (USPs). Our pricing for custom website design is tailored to your individual requirements and budget.
Responsive Web Design
As per QuBit's research findings, websites with slow loading times incur an annual revenue loss of nearly $2.6 billion. Guarantee that your website adjusts seamlessly to various screen sizes and devices to enhance customer retention. We employ scalable vector graphics (SVGs), standardize clickable elements and buttons to drive increased sales.
Powerful WordPress Website Plugins
WordPress is known as a simple visual editor, but the extent of its WordPress web design capabilities holds much power. With plugins, you can add custom forms, visual sliders and other eye-catching elements to your website in addition to powerful analytics and WordPress SEO tools.
WordPress Experts
Avoid having a run-of-the-mill website that fades into the online background. Put your website requirements in the capable hands of our custom website design company and collaborate with seasoned WordPress specialists. Our custom WordPress website design professionals go from the realm of pre-made themes and plugins to a one-of-a-kind site that mirrors your brand identity.
Why Hire a Custom Web Design Company?
Entrust your custom website design and development with us and gain the following advantages: Results-driven websites , Affordable custom web design cost and Custom web solutions for enterprise, franchise and multiple-location businesses.
Explain the custom website development process!
During this stage, we focus on website development, optimizing content, and implementing on-site SEO strategies. We align all aspects of your website, including your logo design, color palette, and interactive site elements, with your branding. After both front-end and back-end development are finalized, we arrange another meeting with you to conduct a thorough site review and address any necessary revisions.
What is the Kick Start Process?
In our initial consultation, we delve into your target audience, marketing objectives, requirements, and requests. During this phase, we establish your expectations, address your inquiries, outline the various phases of your bespoke website design process, and offer preliminary pricing tailored to your specific needs. This proactive approach ensures that we're aligned and moving in the right direction.
What are your custom website strategies?
During the strategy stage, we methodically examine all the data gathered during the kickoff, formulate a proposal, craft mock-ups for the proposed site, and formulate the project plan with your approval. The objective is to formulate a comprehensive action plan that will guide us and you through the development phase.
Our Latest Custom Website Design Projects
Custom Websites Created
Join Our Happy Clients
Attract High-Intent Customers Engaging Websites. 
Get Started On Your New Custom Design Website!
Call The Florida Web design Company Today (941) 212-0257